Get motivated and inspired!
Hold yourself accountable to your health goals with our Personal Training options. Whatever your reason to get active, PARC's awesome personal trainers in Frankston will support you every step of the way.
Personal Training is a great way to gain knowledge and support on your health journey. We want our members to feel empowered when exercising and our trainers can provide that added boost of motivation that we all sometimes need.
We offer:
The latest connected gym equipment
Specialised training knowledge
Variety of personalised programs
First-class expertise
Flexible training sessions
Qualified and experienced personal trainers committed to your long term health goals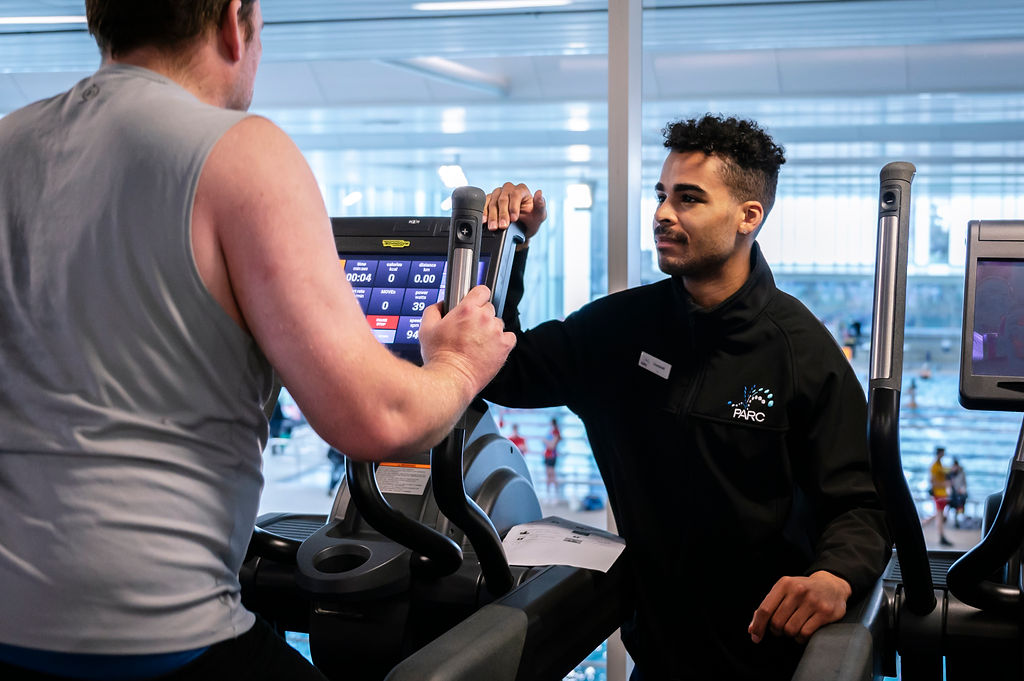 Current Personal Training Members
You can pay and book your next PT session by following the links below. Click here if you've not used our new Customer Portal before.
Note: To access all ongoing training options you must be a Full Access member of PARC.
New to Personal Training?
For anyone new to Personal Training you can also 'Kickstart' your journey with a discounted package to see if personal training in Frankston is right for you. See the table on the right for special kickstart package prices for anyone new to PT.
If you want to find out more about personal training, or be matched with one of our fabulous personal trainers Frankston locals love, please complete the form below.