Your Place to Get Active!
It's always a vibrant and motivating atmosphere upstairs on the gym floor, where our members love being active and feeling connected.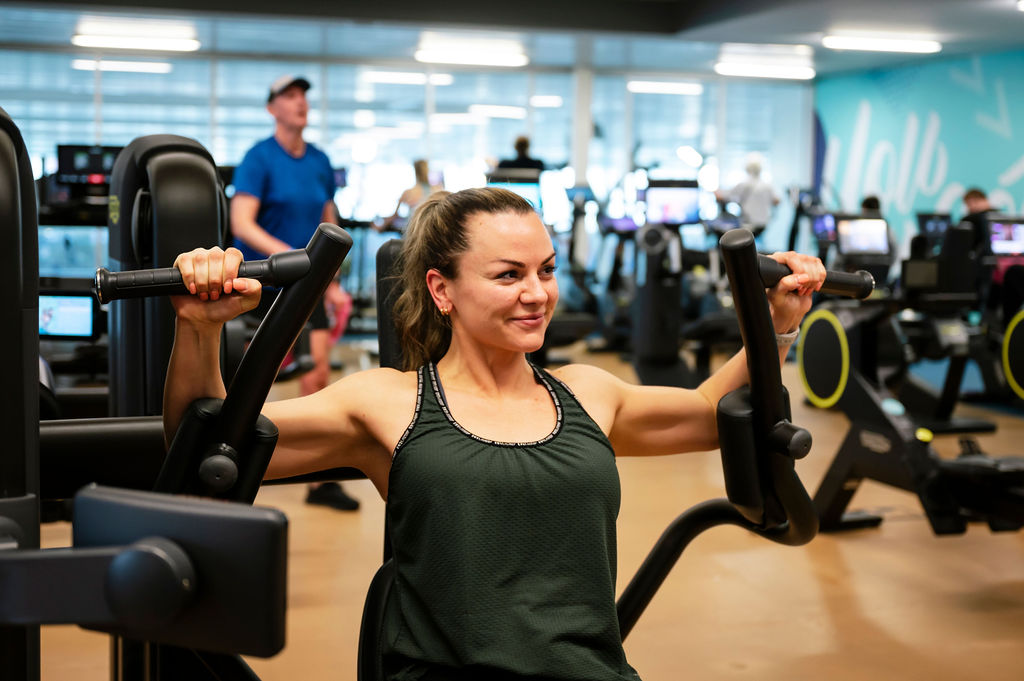 Our fully equipped gym features everything you could possibly need for a structured, effective and personalised workout, whether it's heart-pumping cardio, strength building weights or functional training –  all with the latest technology!
Our gym in Frankston is a place where every member or visitor belongs, an environment where you can overcome challenges, reach goals, experience positive moments and most of all, have fun!
Tailored programs
Let us make being active easier for you by creating a tailored workout for our gym sessions. At any point in your membership at our gym in Frankston, you can book an appointment with our friendly and qualified trainers who will create or update your workout program specific to your needs. We're the gym Frankston locals can work with to achieve their fitness goals.

Personalised support
We have a dedicated trainer on the gym floor at all times, ensuring you have access to a qualified professional who can show you how to use the equipment, or an alternative exercise if the equipment you would like is in use.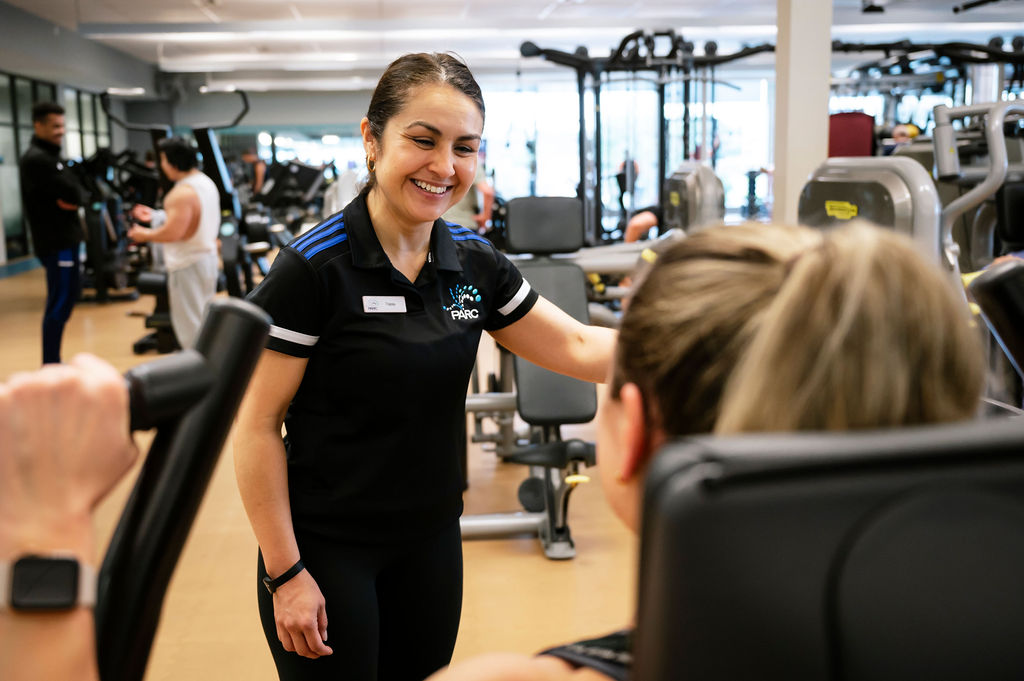 Latest equipment and technology
All our state-of-the-art equipment has swipe screen touch technology, virtual training and log-in access for personalised content to your PARC Fit app!
Accessibility
Our gym floor has ample space to move around and specialised equipment for wheelchair users. Read our accessibility page for more details on how PARC is a welcoming space for everyone.
Equipment
Cardio

Work up a sweat and be active with our high tech cardio equipment featuring over 50 machines including treadmills, skill mills, rowing machines, bikes, steppers and X-trainers.
Weights

Find a connection with our dedicated weight training area. We have over 40 pieces of the latest equipment for beginners through to the most experienced heavyweight lifter. From squat racks with platforms to hip thrust machines and connected strength machines that track your sets and reps.

Not sure how to use something? Just ask our gym floor trainers who are always happy to help!
Functional Training

You can feel the burn in our dedicated gym floor space for functional training which includes Skill Mills, Skill Rows, Skill Bikes, kettlebells, TRX's, power bags, battle ropes, slam balls and plyometric equipment.

We also run our Powerzone classes and Active Movers classes which can cater up to 20 people on the gym floor.
Inbody – Body Composition Analyser

Members gain free access to our InBody 570 which goes beyond traditional body composition analysis, measuring fat, muscle, and total body water.
Gym Floor Classes

We also offer a select few classes that are available on our gym floor, including Powerzone and Active Movers.