Your Place to Get Active Online!
Welcome to PARC Plus.
PARC Plus is our digital online fitness portal that allows our community to work out when, where and how it suits them. It's PARC, PLUS all the benefits of working out is a way that works for you and your goals. 
We host hundreds of fitness workouts for every person, regardless of age, background or skill level based around our group exercise classes. You can be taken on a fitness journey with the support of our expert trainers all within the comfort of your own home.
This fitness portal is available to the community at no cost, providing an enhanced experience for PARC members who want to supplement activity at home, or an opportunity to be active for those who do not have the financial means to join a gym.
 
What is PARC Plus?
PARC Plus offers an extensive selection of over 500 workouts from Les Mills, Technogym, and PARC's own instructors. You can choose workouts that require equipment or those that don't. Designed for people of all fitness levels and abilities, the workout categories range from high-intensity options like Body Pump, Body Attack, and Grit to low intensity classes choices such as Yoga, Pilates, and Meditation.
PARC Plus also provides access to Personal Trainers and Group Exercise instructors for guidance on technique, exercise and nutrition tips and how to videos.  Whether you prefer working out at home or at the center (if you're a PARC member), you can stream these workouts via your browser, app, tablet, or on a Technogym kiosk for full access members.
What can you access?
We have two options for our PARC Plus online solution – our Community Access Plus, or our Full Access Plus. 
Community Access PARC Plus
FREE access for anyone who wants to be active
Existing online content created by our PARC trainers via PARC Your Way
Online content uploaded each month including Meet the Trainers, Technique videos, Educational Seminar and more from your PARC Crew!
Free for the entire community, whether you are a member of PARC or not!
Check out the Frequently Asked Questions below
Included with PARC Full Access & Active Life Memberships
All the content available via the PARC PLUS Community Access... PLUS
Les Mills content library of over 200 on demand classes, with new releases added each quarter
Technogym Stream content library
The freedom to stream from anywhere – your own device or in Centre at PARC using the supplied Technogym Kiosks.
Included as an exclusive membership benefit just for our Full Access and Active Life PARC Members!
Non-Members and PARC Aquatic members will have access in time, for a weekly fee.
Check out the Frequently Asked Questions below
Once you download the PARC Fit App you can instantly start using the PARC Plus Community Access. We will then upgrade you to Full Access PARC Plus content within 48hours, including Les Mills and TechnoGym Stream!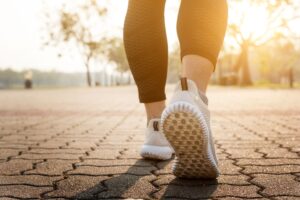 Latest technology & training
PARC Plus uses the most up to date technology and content to provide you a complete experience in Centre or at home. 
Unlimited access to over 500 workouts from Les Mills, Technogym and PARC's very own instructors
Choose workouts with or without equipment
Workout categories include Body Pump, Body Attack, Body Step, Body Combat, Grit, Body Step, Core, Body Balance, HIIT, Pilates, Yoga, Strength, METcon, Stretching, Circuit, Bootcamp, Meditation, Boxing, Maternity
Meet PARC's very own Personal Trainers and Group Exercise instructors
Learn how to set up for a specific group exercise class, for example Cycle, Body Pump, Core
Workout at home, or in Centre if you are a PARC Full Access Member
Stream from your browser, app, tablet, or in Centre on a Technogym kiosk for Full Access members
Frequently Asked Questions
Account / Password Access
How do I sign up as a new user?
Download the PARC Fit App
Create Account
Once you have created an account, you can continue with the email you set it up with
When setting up your account, you will be asked a series of questions to enter your name, age, height and weight.
Consent to the use of your data concerning health for the purposes of delivering the service
Check your inbox for account confirmation
Gain instant access to PARC Plus Community Access via their app or via this URL on their laptop mywellness
If you have a PARC Full Access or PARC Active Life membership, within 48 hours we will set you up with unlimited content access and you will have all the Full Access PARC Plus content, including Les Mills and TechnoGym Stream! 
I am a current Full Access or Active Life member at PARC, why can't I see the Full Access content in my PARC Plus account?
No worries at all. If you already have a PARCFit App (Mywellness) account and don't have the correct permissions to access PARC Plus Full Access videos, please come and see someone on gym floor or email health.fitness@peninsulaleisure.com.au and we'll be able to give you access. Someone needs to manually upgrade you to the higher access so we can do that for you right away! 
Who has access to PARC Plus Full Access?
PARC Plus is available for all Full Access and Active Life members.
If you hold a Teen or Youth membership, you can access the Full Access content, once your parent or guardian confirms your access to the PARC Fit App. Talk to a Gym floor trainer about this process. 
Who has access to PARC Plus Community Access?
PARC Community is available to everyone and anyone who wants to get active! All PARC guests, members and non-members, and anyone in the Frankston community can access this service for FREE!
If I cancel my PARC membership will I still have access to PARC Plus?
Yes! Non-members have access to PARC Plus Community Access, which includes PARC Your Way Videos and educational content. You will no longer have access to Les Mills or Technogym workouts and material. 
What type of content is available?
PARC Plus Community access includes original PARC content including PARC Your Way videos, original educational videos by PARC trainers and health and meal advice.
PARC Plus Full Access includes everything in the Community Access PLUS Les Mills on demand and Technogym videos! 
What Les Mills content is available?
We have over 20 fitness programs to choose from including:
BODYATTACK
BODYSTEP
BODYBALANCE
BODYCOMBAT
LES MILLS CORE
LES MILLS SPRINT
GRIT CARDIO
GRIT STENGTH
SH'BAM
RPM and more
How can I watch it?
Simply download the PARC Fit App on your phone or tablet and view it via the App, or you can log in via the web browser once you have an account created, and watch it on your laptop or smart TV.
How often is new content uploaded?
New videos from PARC are uploaded regulary. New content from Les Mills and Technogym are uploaded quarterly, so you will always have access to the latest release. 
Can you work out at home?
Yes! You can choose either gym, basic equipment or body weight workouts.
What if I forgot my password?
You can reset your password via the PARC Fit App.
I want to sign up but it's saying my email address is already registered
No worries! Sign in using your existing account. If you can't remember your password, select forgot password and follow the prompts. Still having trouble? Email us and we will take a look for you: health.fitness@peninsulaleisure.com.au
I can't access my account. Who should I contact?
For technical difficulties, please email: health.fitness@peninsulaleisure.com.au
What if I have injuries?
We advise that you follow the instructions of your health care provider prior to exercising without professional supervision.
How do I use/navigate the PARC Fit App?
For assistance using the App, you can chat to one of our friendly gym floor trainers in red.
Need support?
No worries, complete the form below and select PARC Plus from the drop down, and one of our Health & Fitness Team will be right back to you to get you started online!