Let's get outside, get connected and work out!
PARC Fit Outdoor is group exercise training sessions, delivered by PARC's experienced Personal Trainers. Set in the beautiful surroundings of Frankston, join a group of 20 workout buddies each week for a 60 minute training session focused on staying active, building strength and fitness, and connecting with and motivating each other.
Catering to all levels of fitness ability, age, and experience, PARC Fit Outdoor is here to help you reach your full health and fitness potential, and feel great!
PARC Fit Outdoor runs through October – April. We run PARC Fit Winter in the gym during the winter months.
What's included?
60-minute session with one of PARC's experienced Personal Trainers
Group session with a minimum of 6, maximum of 40 people
Workout stations set out to ensure social distancing while you exercise
We use the outdoors as our equipment and PTs create programs base on not needing any weights
Plus, don't forget your own sweat towel!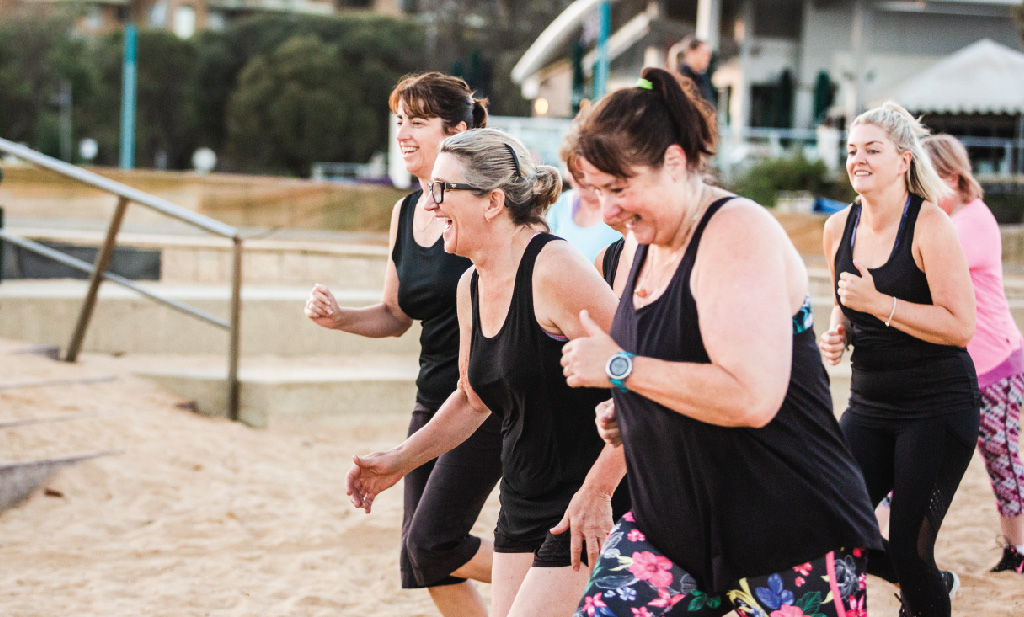 Cost
FREE for PARC members
PARC Fit Outdoor sessions are included within all Full Access memberships! You can book your session through our new CUSTOMER PORTAL.
Casual bookings can also be purchased through the portal or in Centre.
Session Locations
Beauty Park Rotunda
Meet under the rotunda at the Young St end of Beauty Park.
Frankston Foreshore
Meet at the Frankston Pier.