Presented by Tom Saunders, PARC Personal Trainer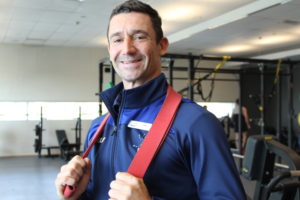 Nourish and Goal Setting
Nourish:
What is your nutrition goal?
What are macronutrients?
Importance of sleep
The impact of stress on the body
The pyramid of body change
How to food prep
How to choose healthy food options
What to look for on food nutritional panels
Goal Setting:
How to set goals and stick to them
Do you achieve the goals you set, if not, here's why..
It's better to approach New Year's resolutions as attainable goals so Tom will take you through how to set realistic goals that you can achieve.
When: Wednesday 16 January 2019
Time:  7pm
Where: PARC Creche
Cost: Free for members
Spaces are limited. Book in via the My PARC App under "Enrollments" or at Reception.