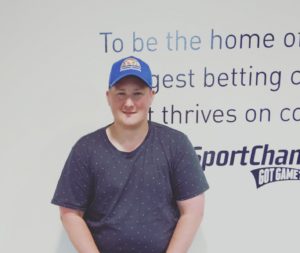 Member Success Story – Tim Thwaites
We caught up with member Tim Thwaites after his success during the PARC Fit program to learn more about his achievements and experiences.
"In September last year, I re-joined PARC after being a foundation member. I re-joined as I was incredibly unhealthy and felt sluggish every single day.
After a few weeks of being at PARC, I received an email regarding an 8-week PARC Fit program and thought I'd give it a go. I put my head down, threw my diet upside down and worked hard to get myself mentally prepared for day one. During my day 1 warm-up, I rolled my ankle and it HURT, so during session 2 I could barely walk. I knew that if I could push through this, then the next 8 weeks I could push myself through anything.
Injury struck AGAIN in weeks 4-5, as I strained my left hamstring. I iced it as much as I could and once again, battled through. During week 6, I was holidaying in Kingscliff, but completed 3 sessions from the holiday program Britt had sent me. That was the end of PARC Fit and it left me thinking – 'what's next?'
When the Portsea Twilight Fun Run popped up in my Facebook feed, I decided to set myself the challenge of running the 8kms in under an hour. The fun run was the hardest thing I have ever done, with the first 5kms being all uphill. However, I knew I had the mental strength to push through.
Even though I wasn't the first one to cross the line and was nearly last in my age group, I finished up with an end time of 58 minutes – 2 minutes under the goal I had set for myself. On top of this, I also managed to raise just under $700 for Beyond Blue. I am currently planning my next fun run and am looking forward to the next round of PARC Fit.
Throughout my journey, I have lost 10kgs. Even though I've still got a long way to go, I am not giving up!"